A soft magnetic composites (SMC) specialist, MPP supplies SMC components to customers around the globe. Our products support a wide range of applications in automotive, electronics, EVs, heavy trucking, industrial sectors, and more. Metal Powder Products (MPP) is committed to partnering with our clients to help them transform their product offerings and gain a competitive edge with SMC technology (soft magnetic composites or materials). Our capabilities allow us to manufacture products with a higher degree of complexity than customers are likely to find elsewhere. If you're interested in designing for SMC or simply searching for a reliable soft magnetic materials manufacturing partner (SMC manufacturer), you'll want to get to know what MPP's innovative solutions can do for you.
Cutting-Edge Technology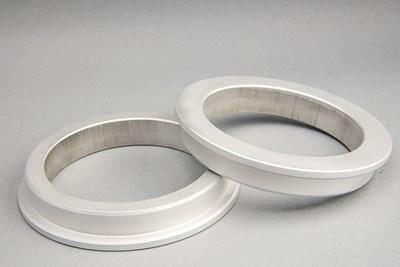 MPP has invested heavily in cutting-edge technology to ensure that we continue to be an SMC (soft magnetic composites) pioneer. By using the best-in-class and industry leading compaction technology, we're able to create complex components that can streamline our customers' own processes, reducing the number of components and processes needed to create electrified solutions.
Global Reach
As a global producer of SMC products, MPP has expanded to eight locations and provides components to more than 36 different countries. Strategic investments in our plants have positioned MPP to be a leader in soft magnetic materials manufacturing capabilities. Complementing our expanding capabilities in SMCs, MPP also provides solutions in aluminum technologies, metal injection molding (MIM), and additive manufacturing. With strong central support consisting of metallurgists and engineers, our products provide cost-effective and high-quality solutions to a wide array of industries.
SMC Parts Complexity
To go further into our capabilities relating to Soft magnetic composite (SMC) technology, MPP is driven to produce the largest and most complex SMC parts found in the worldwide market today. Fashioning nuanced parts for multiple industries drives our engineers and machinists with enthusiasm and energy. Serving our customers is a team effort that we're happy to market along with our design and production services; our commitment to customer service is unsurpassed.
Strategic Partnerships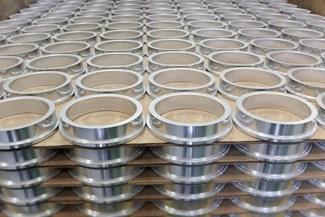 MPP has forged strategic and exclusive partnerships with SMC suppliers and electric motor manufacturers to complement our capabilities. By leveraging partners' specific expertise, we're creating next-generation solutions that will provide competitive edges to customers like you— resulting in streamlined manufacturing processes and reduced cost without sacrificing quality.
Contact MPP to learn more about our SMC parts solutions. We design and manufacture these products to our customers' specifications. Visit us to discuss your SMC needs or to explore how soft magnetic material composites can transform your production process.